Classes
Year 2 Beech: Mrs Elliot
Topic webs and letters
2023 - 2024
Year 2: Term 1 and 2 - Towns and Cities
Meet the teacher - Mrs Elliot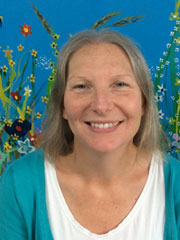 I am Mrs Elliott and I am really happy to be a teacher at Holy Cross. I teach year 2 in Beech Class. I've been a teacher for 18 years now and have always worked in a Catholic school. Being a teacher was my dream from my teenage years and is still all I want to do. I love helping children to learn and grow in many ways and helping them to have their own dreams for their future.
At home, I have two children (one in primary and one in secondary school) and we have two guinea pigs that live with us too named Mousse and Socks. My children and I love to go out and about, exploring places, getting lots of fresh air and doing things like building dens and having picnics.
I lead Geography across the school this year, which is important to give children knowledge of where they and others come from, and encourages them to use many skills such as position, direction, comparison, and asking and answering questions.
In school, I enjoy teaching all subjects but reading is one of my favourite things and sharing stories with my class is one of the best times of the day. I also love maths, which I continued studying at university.
I hope that I can inspire all the children in my class to love learning as much I as did when I was at school.
Holy Cross Catholic Primary School
Queen's Drive
Swindon
SN3 1AR
Telephone: 01793 527679
Email: admin@holycross.swindon.sch.uk
Headteacher: Mrs S Dowdeswell