New starters September
We offer the following induction to children new to the Early Years Foundation Stage
Summer Term Visits
New children who will be attending Holy Cross Catholic Primary School in September will be invited to make two 'taster' visits to the school in the summer term. This will allow them to meet their new teachers and class friends. As a parent/carer you are invited to the school for an information evening to meet the teachers, look around the new classes and have an opportunity to ask questions.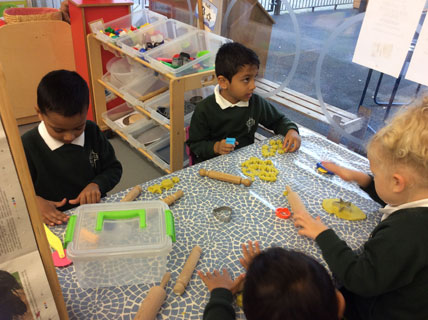 Starting school
Children will attend part-time in small groups for the first two weeks of term to help them to settle into school. From week three these hours will gradually increase to full time. Children with EHCPs will follow an individualised plan for starting school. This helps the children settle successfully into school routines at their pace as well as build positive relationships with their new class.
Home visits
During the first two weeks of school, we like to come and visit your child at home for a short amount of time. You can sign up for a visit on the information evening in July. Two members of staff, the class teacher and teaching assistant come to visit and meet you and your child in a familiar environmentt, e.g. at home.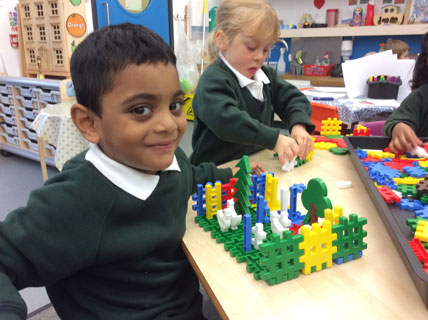 Visiting the School
Prospective parents/carers are welcome to come and view the school. A member of the Senior Leadership Team or office will be available to show you around and answer any questions you may have. Tours are conducted as required. Please contact the school office to make an appointment
Parents/carers of children transferring to the school and parents/carers of children moving into the area are welcome to visit the school at any convenient time, but are asked to telephone the school office to make an appointment.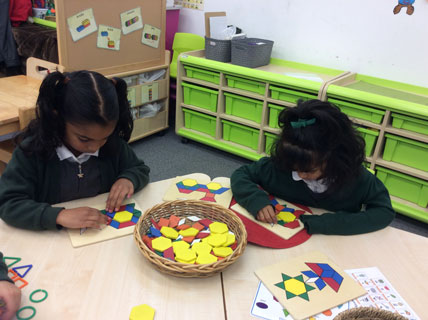 Helpful links and Information
Please also see link below to a useful website which gives ideas of how to support your child in the lead up to starting school.
Prospectus 2022-2023
Pacey
offers factsheets and advice to support your child getting ready for school.
Moving from childcare to school | PACEY
Preparing your child for starting school | PACEY
Steps to starting school | PACEY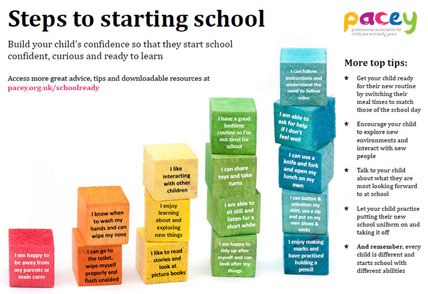 BBC Bitesize
also offers some great advice from professionals and some videos you can share with your child.
Also a
First day at School
game which you may find useful.