Governors: Welcome
Chair of the Board
Mr P Kehoe
Vice Chair of the Board
Mr A Flockhart
Headteacher Governor
Mrs S Dowdeswell
Safeguarding Link Governor
Mr P Kehoe
Pupil Premium Link Governors
Mrs J Vicker
Mrs C Cabrera
SEND Link Governor
Mrs T O'Regan
Attendance Link Governor
Mr A Flockhart
Curriculum Link Governor
Mrs M Robinson
Phonics/ Reading Link Governor
Mrs M Robinson
RE Link Governor
Mrs S d'Costa
Welcome from the Chair of the Board of Trustees
I am delighted to welcome you to the trustees' section of the school website. As Trustees (also known as Governors), we are very proud to be part of the local community and are fully committed to working with the Head Teacher and her staff, the children and parents/carers to ensure that we keep encouraging our pupils to Learn, Grow, Love and Live in all areas of life!
Part of the Board's role is to set the vision and strategic direction of the school. To achieve this, we work with the school leadership team to identify where the school needs to develop to ensure your child receives the best possible education they can in a safe, secure and nurturing environment.
Our Trust Board consists of a diverse group of people from different walks of life, including parents. Each governor brings a different skill set that allows us to support and challenge the leadership team as a 'critical friend' (as required by the Department of Education). The key work of the Board is to monitor and improve all aspects of the school, including raising attainment and achievement and ensuring your child's needs are carefully met.
In recent years, the school has faced some unforeseeable and unique challenges, but the children and staff continue to amaze us – we are so proud of them all!
With very best wishes
Paul Kehoe
Chair of the Board of Trustees
What are School Governors?
School governors are volunteers who help in the leadership of the school. Most schools work with a group of school governors - together they are called the 'Governing Body' or 'Board of Directors/Trustees' (when the school is an academy).
School governors play an important role in the life of Holy Cross School:
Provide strategic leadership and accountability
Support the school in delivering its aims and objectives
Ensure the correct policies, plans and procedures are in place.
The Governors meet regularly to provide challenge and support for the school - they are the Headteacher's "critical friend".
At Holy Cross School, the role of Governors also includes the promotion of the school's Catholic character and mission.
Most of our Governors are "Foundation Governors" who are appointed by the Bishop of Clifton and they are responsible for ensuring that the religious character of the school is upheld and the school is run in accordance with Diocesan policies.
"Parent Governors" (or carer) are elected by other parents and usually have a child at the school. Holy Cross School believes very strongly that it is important to have a parent voice on the Governing Body to provide a different perspective to the running of school operations.
There are also two members of staff on the Board who are "Staff Governors".
If you would like to find out more about being a school governor, please email the Clerk:
APenfold@holycross.swindon.sch.uk
Governor Bios and Photos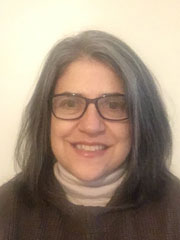 Carolina Cabrera
(photo attached) I'm a Foundation Governor for the school and joined the Board of Trustees in February 2022, I am a practicing catholic, and my role is to ensure that the children in our community get the best education within the teachings of the Catholic Church.
I work as a project manager in an environmental consultancy company and I'm using my organisational and people management skills in supporting the school with the Pupil Premium and Looked After Children funding as well as the Risk & Audit Committee.
I have two grown-up children who attended public school giving me experience in the matters that are important to parents.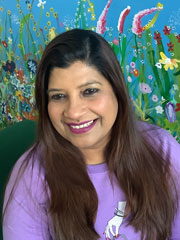 Sheila d'Costa
I joined Holy Cross Catholic Primary School in the year 2006 (when it was known as Holy Rood Catholic Primary School). I have been part of an amazing Holy Cross team for the past 17 years. I joined Holy Cross Catholic Primary School as a teaching assistant and qualified to be an HLTA in the year 2011. I currently work as a Higher-Level teaching assistant (HLTA) and I thoroughly enjoy this role as it gives me to work with children across the school.
My passion and dedication working with young children, has inspired me to be a governor of the school for the past 10years. I am blessed to be the part of the governing body as a staff Governor and a Religious Education (RE) link governor. Being the governor gives me the opportunity to help shape and strengthen our school community to promote the catholic Ethos of the school.
Having worked at Holy Cross for many years, I have enjoyed getting to know the excellent staff at the school and admire their dedication and professionalism during challenging times.
I am a very active member of the Goan Swindon Association and being a Roman Catholic myself, I am also a catechist at Holy Rood Church. To support my community, I have also become member of IAG (individual advisory group) Wiltshire police and last but not the least I run a children's club called Stars of Swindon where we perform, have activities to raise funds for charity.
Alistair Flockhart
I became a Foundation governor in January 2022. Having a child at the school meant that I was keen to play a role in shaping the school and I thought this was a good way to do so. As a Procurement Manager, I am interested in the financial management of the school and ensuring that resources are used where they will best serve our pupils, support our staff, improve the school life and the school's overall performance. As the link governor for Health and Safety, I also have responsibility to monitor the school's approach to the Health and Safety for of everyone who comes on to the school site. I enjoy my role as a governor and helping to address the challenges we face and making a positive difference to the school and the children.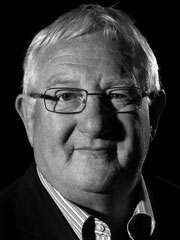 Paul Kehoe
(Chair of Trust Board and Foundation Governor)
Appointed by Clifton Diocese in November 2021.
I have been involved in Catholic Education for over 40 Years. I was a Headteacher in three large Catholic Secondary Schools in London. I have been a Governor for over thirty years in numerous schools in Westminster, Brentwood, and now Clifton Diocese. I retired in 2016 and relocated to Cheltenham. I now work with the Department of Schools and Colleges for the Diocese of Clifton.
I have the privilege of Chairing our team of dedicated governors, ensuring that we are challenging ourselves to deliver the best for our school and the best outcomes for our children.
As Governors, who are all volunteers, we are tasked with making sure the Catholic vision and ethos of the school is maintained. That we hold our Headteacher to account for the standards within the school and that we ensure that we are financially probate and legally compliant. I have pecuniary business interests as an employee of Clifton Diocese and as Chair of Governors at St Edmund's Primary School in Calne.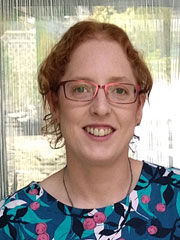 Tara O'Regan
My name is Tara O'Regan and I am a parent governor her at Holy Cross Catholic Primary School and joined the governing body in March 2022.
I have a daughter at Holy Cross and decided to become a governor as I wanted to make a positive contribution to all children's education within the school and play a bigger part in the school community.
I am the special education needs and disability (SEND) link governor. I have taken on this link role as I have first-hand experience of SEND processes and pathways and how difficult and overwhelming at times it can be for a parent to navigate the system.
I am often at school during the school drop off's and pick-ups so please do say hello.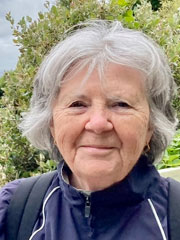 Margaret Robinson
I am a retired teacher with 32 years' experience teaching in secondary and primary schools in England, Bermuda and Germany. I have had a range of leadership roles in primary schools including Deputy headships and Acting Headteacher and spent 12 years as an assessor/ tutor for Apprenticeships and National Vocational Qualifications at New College. I was appointed as a Foundation Governor in September 2022 and am happy to be the Link Governor for Reading and Phonics. I hope some of my experience in education will contribute to the work of the Governing Body supporting the school to achieve the vision that we share for the children at Holy Cross.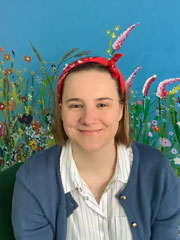 Jo Vickers
I am a teacher at Holy Cross and became a staff governor in 2022. I am really passionate about ensuring that children have the best start in life, and school has a massive part in that. As a teacher I already have an understanding of what goes into the education side, but am keen to better understand how the school is run.