Classes
Year 5 Aspen: Mrs Moran & Mr Toogood
Topic webs and letters
2023 - 2024
Year 5 Term 1 and 2 Topic Web
Meet the teacher - Mrs Moran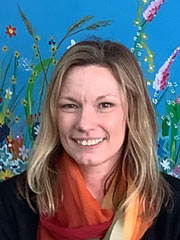 It is a pleasure to work as part of the team in Holy Cross Catholic Primary School. I am thoroughly enjoying working in a Catholic school where all are committed to creating a culture which develops happy, fulfilled, well-educated and confident children.
I love teaching and I recognise that it is vital to be enthusiastic, creative and inspiring, to ensure children gain the same eagerness and enthusiasm to learn. At the same time, helping them to build memories that will stay with them for the rest of their lives.
I am a passionate reader of all types of books from historical and autobiographical to general fiction. I love keeping up to date with children's fiction by finding out what the children in my class are reading. I also enjoy discovering fictional books and stories about the Greeks, Tudors, Egyptians, Science or whatever topic we are studying to try and make it more interesting for the children and give them a different perspective.
Meet the teacher - Mr Toogood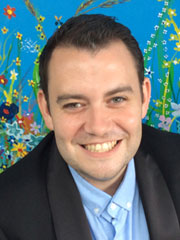 Hello everyone. My name is Mr Toogood and I am proud and privileged to work at Holy cross as the Assistant head and year 5 class teacher. I have been teaching for 10 years and in that time I have taught in schools in Swindon, Oxford, Bristol and Somerset. I have taught across the primary phases including KS1, LKS2 and UKS2. For the last seven years I have worked at another catholic primary school in the diocese of Clifton. I have held a variety of positions including Humanities lead, PE lead, Science lead, Art and DT lead, Maths lead, curriculum lead and staff governor. I have a passion for working with children and allowing all children to reach their full potential and to let their light shine (Matthew 5:15-16).
I love working with the wider community and firmly believe that together we can support our children to reach any goal they put their mind to. I work on an open-door basis and will welcome any opportunity to get to know you all or talk to you about your child's education.
Outside of school, I love spending time with my family and friends. I love reading and the occasional binge watch of a series.
Holy Cross Catholic Primary School
Queen's Drive
Swindon
SN3 1AR
Telephone: 01793 527679
Email: admin@holycross.swindon.sch.uk
Headteacher: Mrs S Dowdeswell