Classes
Year 5 Alder: Mr Forrester & Mrs Harmer
Topic webs and letters
2023 - 2024
Year 5 Term 1 and 2 Topic Web
Meet the teacher - Mr Forrester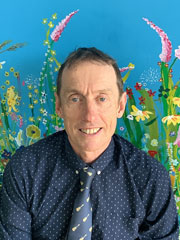 I am one of the longest serving teachers at Holy Cross having taught here for more than twenty years, and both my children passed through the school. In that time, I have seen the school change and develop in all sorts of ways, and even move site from our previous location on Upham Road. But throughout these years, the school's core values and sense of community have remained constant and I am proud to be a member of the Holy Cross family. I am always delighted when I meet previous pupils and their families around the town.
I am currently the PE and Music leader at the school. Sport and physical fitness are very important aspects of a child's education and I am confident that we deliver a high-quality curriculum as well as many opportunities beyond PE lessons. Music is also very important in our school both in class lessons and in our singing, which forms a major part of our worship. We love live music at Holy Cross and often welcome visiting roadshows to the school. I am proud to be able to say that we have over 30 pupils learning musical instruments in our school and that children have opportunities to take part in in school performances and small instrumental groups.
Outside of school, I play guitar in a number of local bands and am a member of the Wessex Male Voice Choir. I also enjoy a variety of sports such as mountain biking, skiing and playing football with other members of Holy Cross staff. I also enjoy travelling both at home and abroad.
Meet the teacher - Mrs Harmer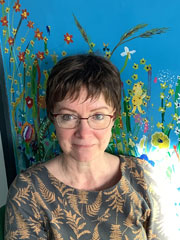 I joined Holy Cross in Term 2 on supply, covering for Miss Michienzi, and have been warmly welcomed by staff and children alike. I stepped back from a Deputy Head role in a Swindon primary school in July to focus on doing what I love, work-wise (i.e. teaching and tutoring children to reach their full potential) whilst also having more time to enjoy other aspects of my life, such as walking my gorgeous Springer spaniel, cooking and seeing more of my friends and family. Working at Holy Cross has enabled me to appreciate whole-class teaching again in a year group I am very familiar with, which is lovely.
Holy Cross Catholic Primary School
Queen's Drive
Swindon
SN3 1AR
Telephone: 01793 527679
Email: admin@holycross.swindon.sch.uk
Headteacher: Mrs S Dowdeswell