Curriculum: Phonics and Early Reading
Why do we teach Phonics?
At Holy Cross Catholic Primary School, we believe it is essential that our approach to teaching phonics and reading is accessible to all learners, regardless of background. We believe that all our children can become fluent readers and writers. This is why we teach reading through
Little Wandle Letters and Sounds Revised
, which is a systematic and synthetic phonics programme. The systematic teaching of phonics has a high priority throughout EYFS and Key Stage 1. We value reading as a key life skill, and are dedicated to enabling our pupils to become lifelong readers. We acknowledge that children need to be taught the key skills in segmenting and blending to be equipped with the knowledge to be able to complete the phonics check at the end of year 1. We also value and encourage the children to read for enjoyment and recognise that this starts with the foundations of acquiring letter sounds, segmenting and blending skills.
Daily phonics lessons in Reception and Year 1
We teach phonics for 30 minutes a day. In Reception, we build from 10-minute lessons, with additional daily oral blending games, to the full-length lesson as quickly as possible. Children in Reception are taught to read and spell words using Phase 2 and 3 GPCs, and words with adjacent consonants (Phase 4) with fluency and accuracy. Children in Year 1 review Phase 3 and 4 and are taught to read and spell words using Phase 5 GPCs with fluency and accuracy.
Daily Keep-up lessons ensure every child learns to read
Any child who needs additional practice has daily Keep-up support, taught by a fully trained adult. Keep-up lessons match the structure of class teaching, and use the same procedures, resources and mantras, but in smaller steps with more repetition, so that every child secures their learning.
We timetable daily phonics lessons for any child in Year 2 or 3 who is not fully fluent at reading or has not passed the Phonics screening check. These children urgently need to catch up, so the gap between themselves and their peers does not widen.
If any child in Year 3 to 6 has gaps in their phonic knowledge when reading or writing, we plan phonics 'catch-up' lessons to address specific reading/writing gaps. These short, sharp lessons last 10 minutes and take place at least three times a week.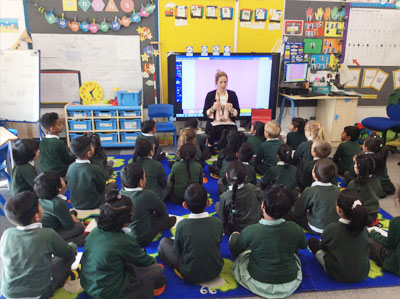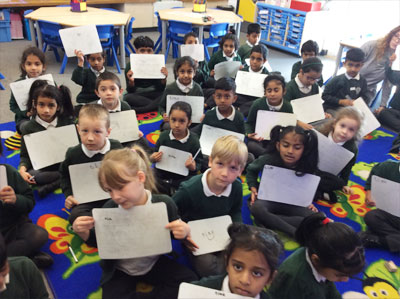 Teaching reading: Reading practice sessions three times a week
We teach children to read through reading sessions three times a week. These are taught by a fully trained adult. The books match to the children's secure phonic knowledge using the
Little Wandle Letters and Sounds Revised
. Each reading practice session has a clear focus, so that the demands of the session do not overload the children's working memory. The reading practice sessions have been designed to focus on three key reading skills:
decoding
prosody: teaching children to read with understanding and expression
comprehension: teaching children to understand the text.
In Year 2 and 3, we continue to teach reading in this way for any children who still need to practice reading with decodable books.
Home reading
The decodable reading practice book is taken home to ensure success is shared with the family.
Reading for pleasure books also go home for parents to share and read to children.
We use the Little Wandle Letters and Sounds Revised parents' resources to engage our families and share information about phonics, the benefits of sharing books, how children learn to blend and other aspects of our provision, both online and through workshops.
Additional reading support for vulnerable children
Children in Reception and Year 1 who are receiving additional phonics Keep-up sessions read their reading practice book to an adult daily.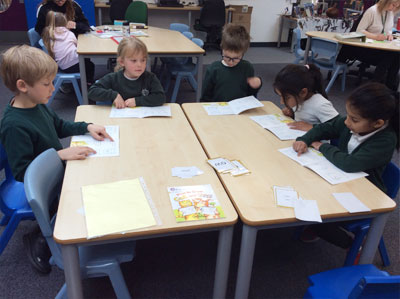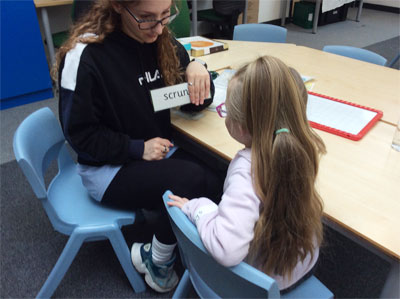 What will the children be able to do?
Through the teaching of systematic phonics, our aim is for children to become fluent readers by the end of Key Stage One. This way, children can focus on developing their fluency and comprehension as they move through the school. Attainment in reading is measured using the statutory assessments at the end of Key Stage One and Two. These results are measured against the reading attainment of children nationally. The Phonics Screening Test at the end of Year 1 measures attainment in phonics. However, we firmly believe that reading is the key to all learning and so the impact of our reading curriculum goes beyond the results of the statutory assessments.
"There is more treasure in books than in all the pirate's loot on Treasure Island." - Walt Disney
"Once you learn to read, you will be forever free." - Frederick Douglass
Weblinks for Phonics and Early Reading
www.littlewandlelettersandsounds.org.uk
Little Wandle